Club Wyndham Discovery is Club Wyndham's short-term trial membership to travel to a Club Wyndham Plus resort. Travel to a Club Wyndham Plus resort can begin once equity requirements are met and reservations can be made up to 10 months prior to check-in. 

Reservations may be booked at select Club Wyndham Plus resorts online by calling the Vacation Planning Center at 800-251-8736.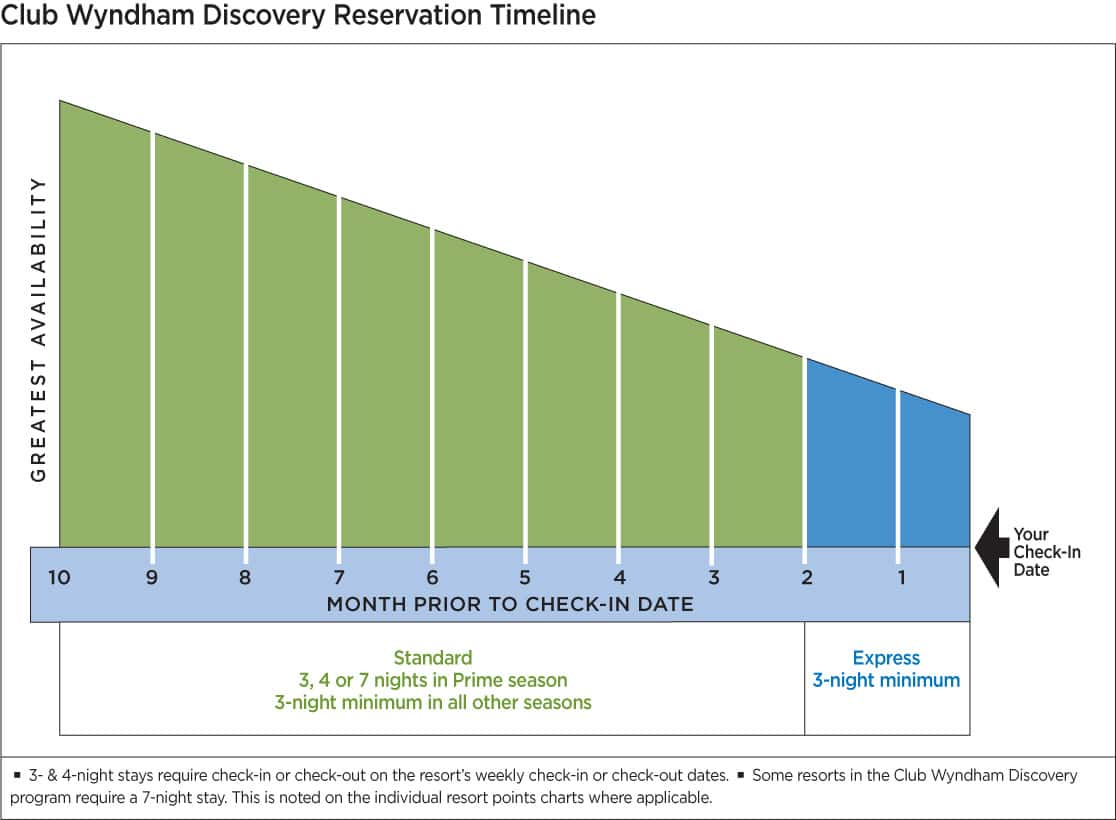 Important Information:
Only one Discovery contract can be owned at a time.
Only two names may be listed on the account.
Travel must be completed by the expiration date.
This is a 12-month trial membership with possible option of extension.
Perks by Club Wyndham program is included with membership.