Club Wyndham Discovery is a trial membership designed to allow interested members the opportunity to travel to Club Wyndham resorts and experience the benefits available exclusively through Club Wyndham.
You receive a set amount of points available for a 12-month timeframe called a Use Year. These points are used to book the vacation options available to you.
Standard reservations can be made at any resort that is available to Club Wyndham Discovery members up to 10 months in advance of your desired check-in date.

Reservations may be booked online or by calling the Vacation Planning Center at 800-251-8736.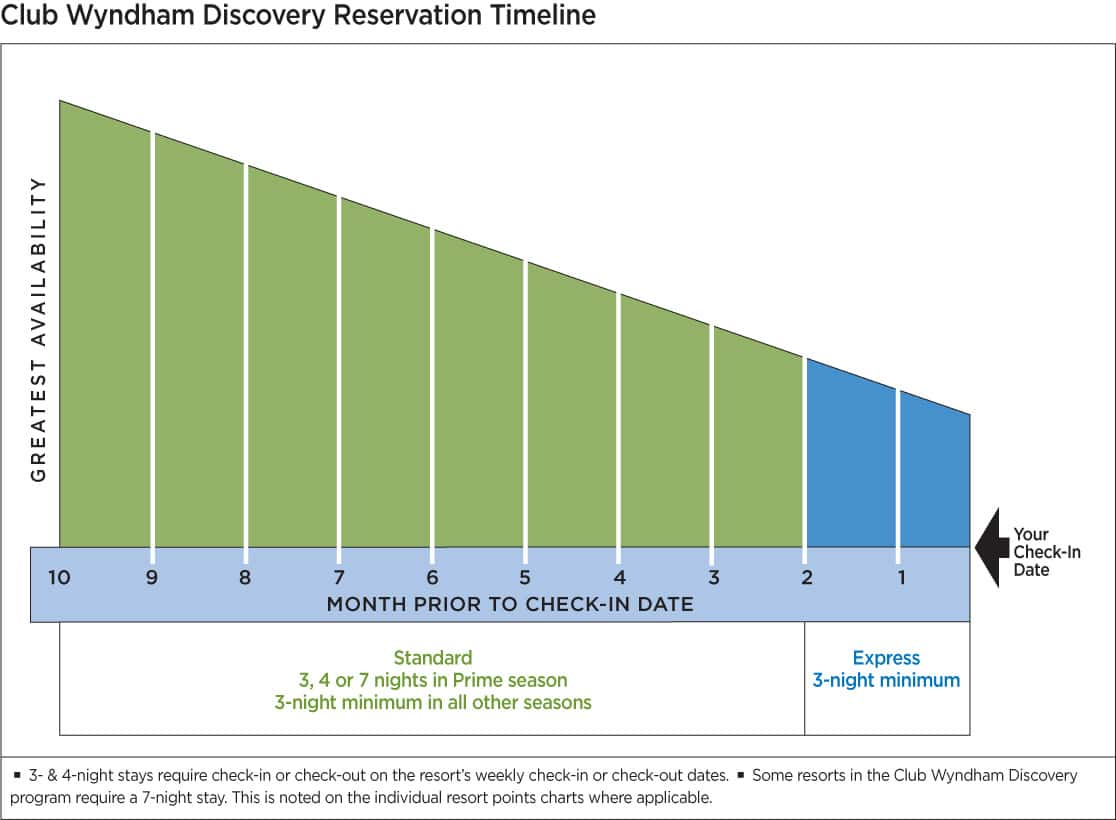 Important Information:
Travel to Club Wyndham resorts begins once equity requirements are met.
This is a 12-month trial membership with a possible option to extend.
Only one Discovery contract, with two names listed on the account, can be owned at a time.
All travel must be completed by the expiration date.
Perks by Club Wyndham program is included with membership.