The vacation planning calendar is designed to number the weeks in a year based on Friday, Saturday and Sunday check-ins.
Use this calendar to help determine the week number for your desired travel date. After the week number has been identified you may use the resort's point's chart to determine the season in which you are planning to travel and the number of points required.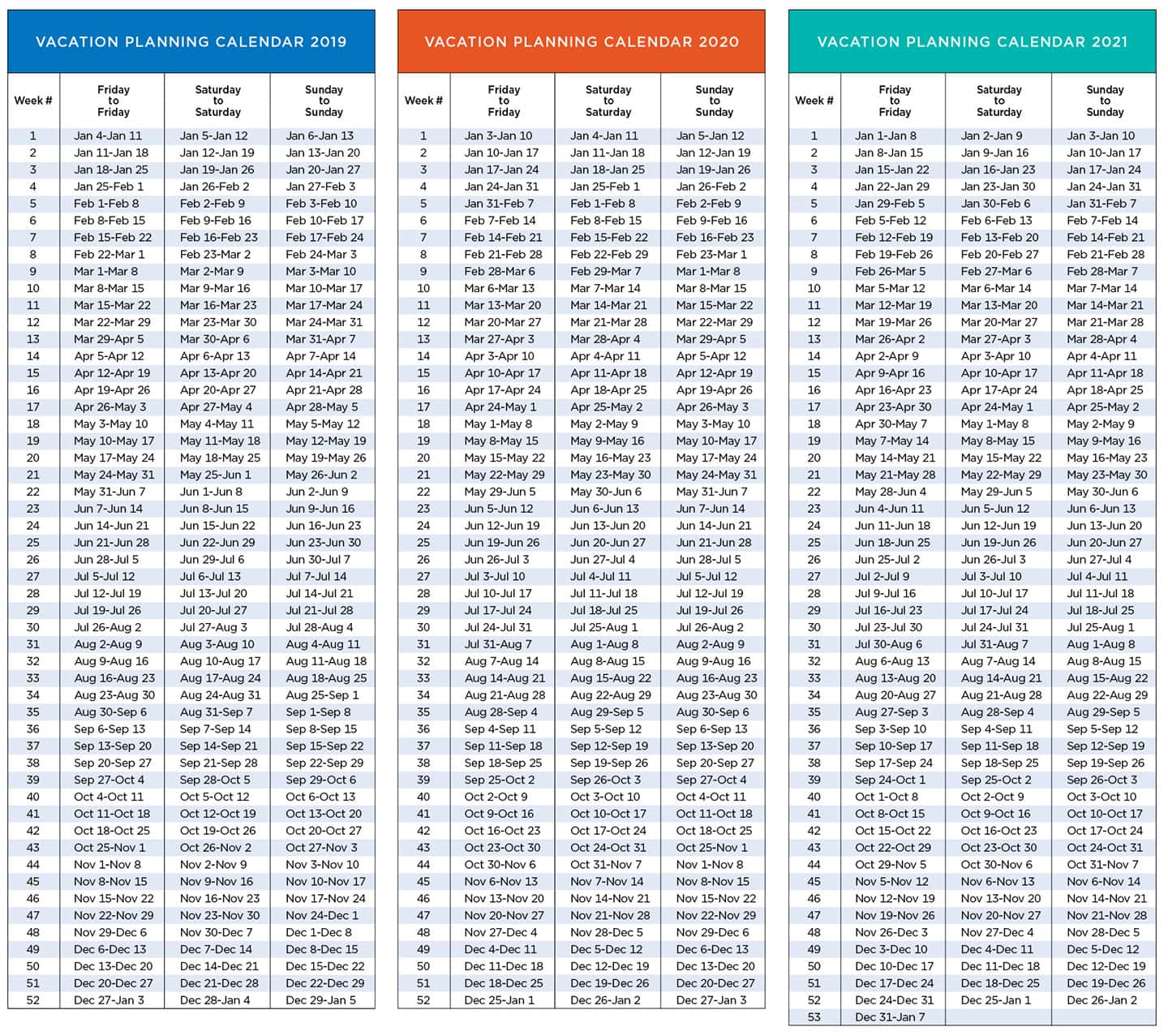 Important Information:
Select resorts require seven-night stays regardless of season. This info can be found at the bottom of the individual resort's point's chart.