Advance Reservation Priority for CLUB WYNDHAM® Select
Advance Reservation Priority (ARP) is a special feature of the Club WyndhamPlus program that gives members priority to request and confirm reservations at their "home" resort(s). The "home" resort for Club Wyndham Select owners is the resort where the ownership interest is located.
Advance Reservation Priority (ARP) reservations are confirmed from 13 to 10 months prior to the date of check-in at your "home" resort. Most ARP reservations may be confirmed online and all ARP reservations may be confirmed by calling the Vacation Planning Center at 800-251-8736.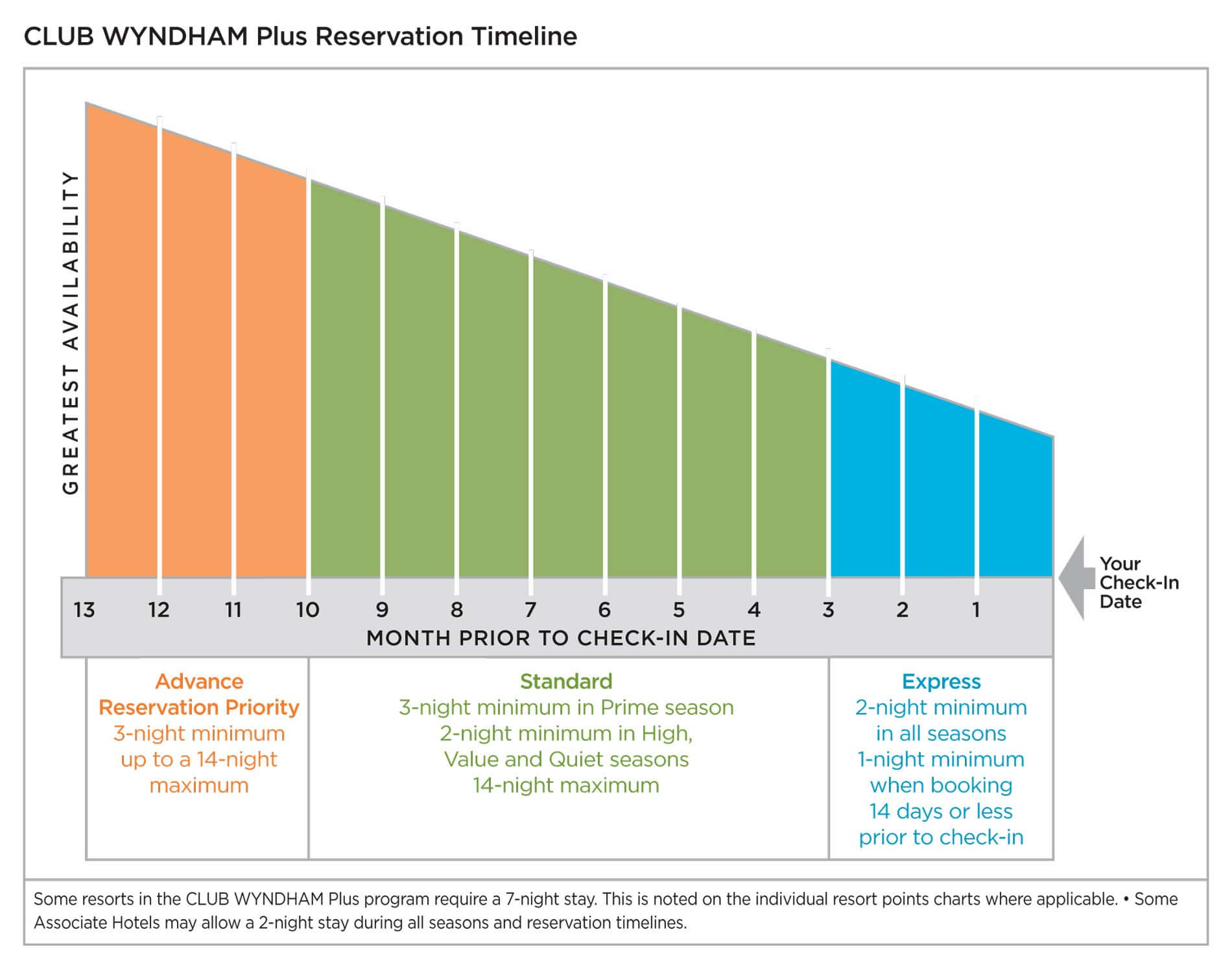 Important Information:
When confirming an ARP reservation you may use up to the amount of points owned on contract(s) associated with your Club Wyndham Select ownership interest.
During the ARP booking window you may reserve a minimum of three nights, and up to 14 nights on one reservation with no more than seven nights of the reservation going into the next booking window.
During all seasons, check in may occur on any day of the week.
Reservations made within the ARP window are subject to availability.